Welcome to the
Electric Eels Swimming Club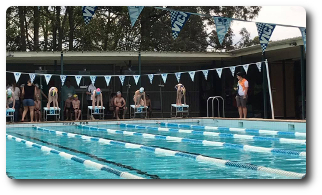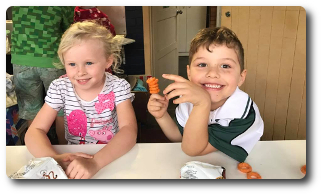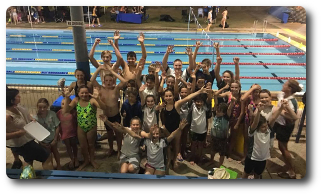 Hello Families!
We hope you all had a fabulous time during the holiday season and are well rested, rejuvenated and roaring to go for another great year!
Congratulations to all those who turned up to the Summer Vacation program. The feedback has been terrific. We would like to say a very big THANK YOU to all of those parents, carers and extended family members who supported the swimmers at all levels throughout the program!
Term 1 of the 2017 school year commences next week. The end of the Summer Vacation is approaching and we know that there are things to be done to ensure that we start the year with a well organised program. We are seeking your assistance with getting off to a flying start for the year by sending us some information which we believe will help us to improve the delivery of the program.
The Swimming section of our web site contains links to the Schedule of Fees for Electric Eels Swimming Club Members and Non Members for Term 1 2017. The program fees remain very competitive compared to other local providers. Please be aware that those families who are Non Members are also eligible for a five per cent (5%) discount for the third child enrolled in the program.
The session times for each program are available here and a Preferred Days and Times for Term 1 in 2017 form on which we would appreciate families indicating the preferred sessions for each child. This information will assist us in ensuring that all classes are the most appropriate for your family members.
For Term 1 please re-enrol your child/children in the class/squad which they have most recently attended unless you have been advised otherwise. Please don't hesitate to contact Paula at bookings@electriceels.org.au or call me on 0413 615 266 should you have any further enquiries.
The school swimming carnivals are less than 20 days away and the school swimming programs will start for many year levels when school resumes. The opportunity exists for swimmers at all levels to refine their skills during Block 6 of the Summer Vacation so that they are able to feel good about their school swimming. Please contact Paula as soon as possible to book a place!
Welcome to the Electric Eels Swimming Club web site. Our web site is the backbone of our communication strategy to keep its members informed and up to date of its activities and opportunities. We trust you enjoy the site and treat the information available as sensitive to the clubs welfare.
Our club held its first AGM as a sub-committee of the Zillmere State School P&C in 1976 (hence the birth of the swimming club). In 2003 the committee of the club elected to become Incorporated and registration was filed with the Queensland Office of Fair Trading as 'Electric Eels Swim Club Incorporated'. Today the club operates under the same core values of friendliness, opportunity and inclusion as they did back in 1974, however in broad terms the club acts as an independent organisation with the same legal entitlement of any individual ie we are no longer governed and reliant on the auspices of the school P&C committee and our actions and activities are also independent of the P&C committee.
In 2016 the club will celebrate its 40th birthday and we have a lot to celebrate!
In recent times we were successful with several grant funds that enabled significant capital improvements to be made to our club and its assets. Since 2012/2013 we received $60k to heat the swimming pool, $18k to paint the pool, $5k to purchase a pool cleaner and an additional $2,500 to provide increased opportunity for our members.
The success with the grants and other sponsorship monies since 2012 has driven our memberships from 55 to 91 financial members in 2015 and created many opportunities for our kids. Whilst our core activity remains our club night social, fun and fitness event (with 90% participation), our success at regional and state level has improved. We have 50% of our members who regulary compete in friendly (non-affiliated) carnivals and 20% of our members who regularly compete in Swimming Queensland sanction carnivals whilst our elite few (5%) have enjoyed success at regional and state championships.
The future is extremely bright with many plans for more opportunity on their way – and we invite you all to be part of it!